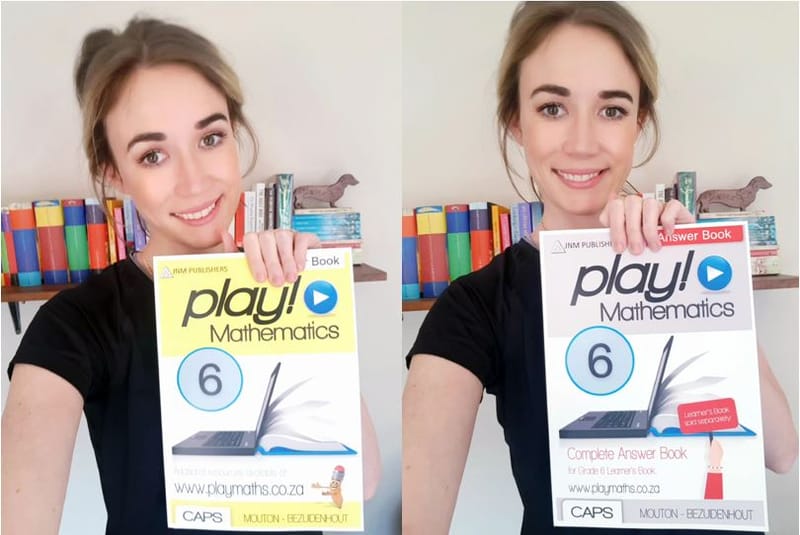 Are you sick of your child struggling with Maths homework that just doesn't make sense?
But do you feel stuck because your child simply has to pass Maths...
Not only that, you know that he/she can achieve those high marks that scream, "this kid is going places."
Well your child shouldn't have to battle through every Maths lesson... or attend (pricey) extra lessons that may not even be helping.
So here's the deal: Your child is smart and capable!
And his/her Maths marks ought to reflect that. 🚀
(And pave the way to a bright and prosperous future…)
He or she simply needs to practice, using the right material.
And that's where we can help you like none other...
Our books make it super easy for your child to sit down and learn like crazy! ✍️
---
"Why are these books different to the rest?"
Well there's simply no fluff or filler - just tried and tested examples and exercises that follow a super logical flow... that makes sense to the person that matters most... your child.
He/she will not only understand each concept... but remember it with confidence.
Take a look inside our Learner Books. Click

here

, now...
---
"Will this

improve my child's results at school?"
Writing Maths tests are daunting - for even the most gifted minds.
That's why you get multiple practice tests (and exams) in our Bundle Deals to help your child practice all the different types of questions before the actual test at school... leading to super-charged results!
So if you want to unlock your child's full potential, a Bundle Deal is just what you need...
It Includes:
✅ Hardcopy Learner Book + Answer Book.
✅ PDF Assessments and Exams/Quizzes etc.

Click Links To Order, ASAP.
---
How do you get your products?
The PDF tests/exams are emailed immediately. [Print out at home]

Click

here

for Delivery Times.

---
Click

here to see our customers' reviews...

---

---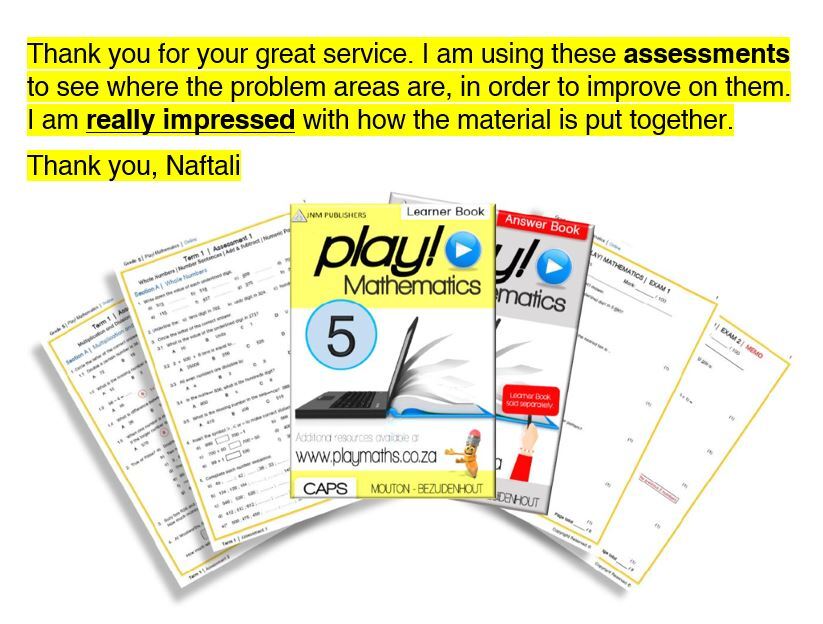 ---
Let me know if you have any questions – always here to help!
Anna xx 💐
[WhatsApp 066 356 4252]