REASON #1.
Kids using our workbooks get meaningful practice, every single time they open their book.
Here's why...
Our books are not like other Maths books. There's no fluff or filler - just tried and tested content that works quickly to improve any child's Maths results.
Our books are written according to South African CAPS curriculum and as such cover the exact work that your child is doing at school.

The Basic Structure of our Books:
1. Explanation
2. Example with steps
3. Applicable exercises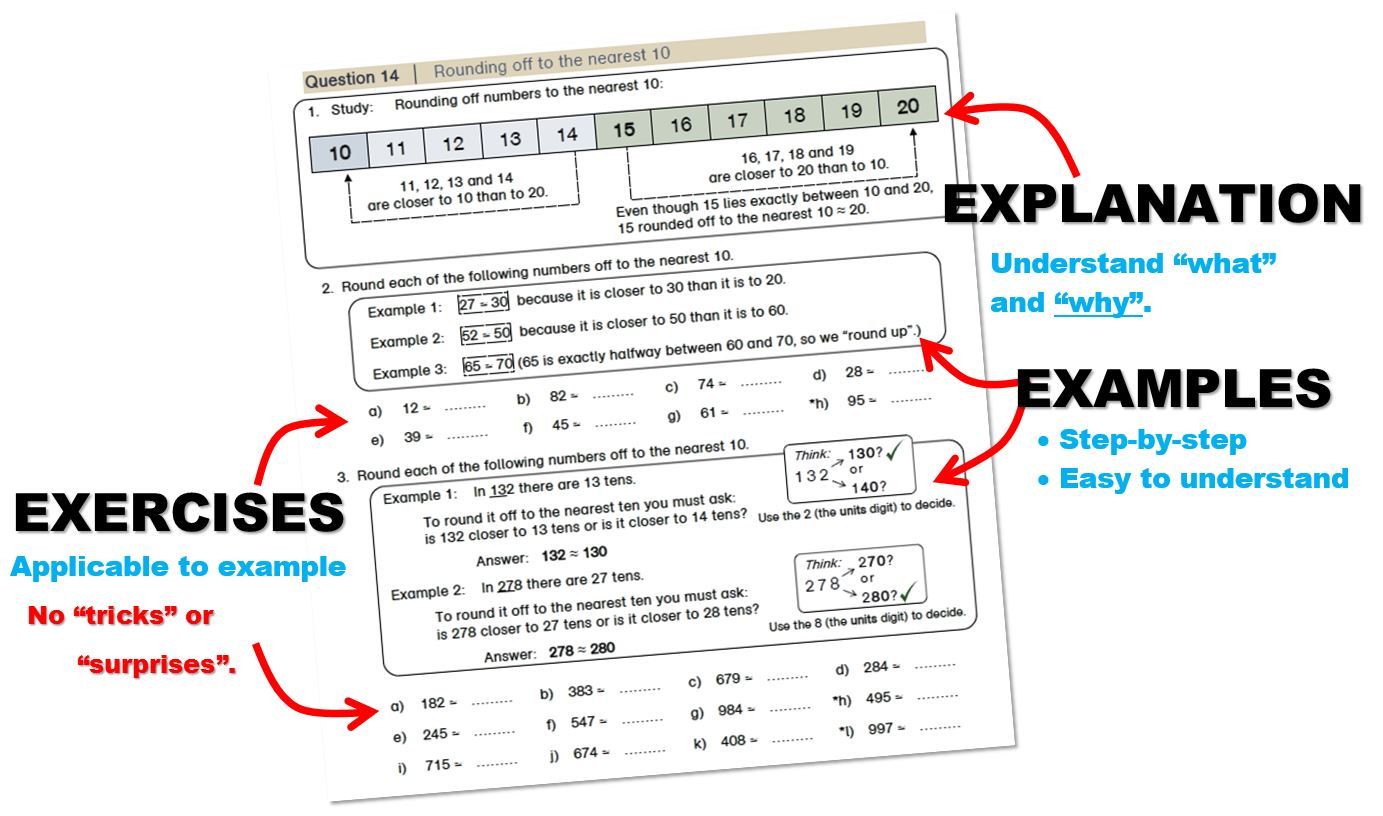 There are no tricks or surprises. Each and every page allows your child to practice the topic being covered without "getting stuck" or being confused.
This builds confidence and enables them to commit the information to memory through repetition.


---
REASON

#2.
No more wasting time trying to figure out the correct answer.
Our complete Answer Books make marking and correcting mistakes easier than ever before... for both you as a parent and your child.

---
REASON #3.
Kids develop unbeatable test-writing skills using our printable Practice Assessments, available for Terms 1 - 4.
Complete memos are provided, with steps.
Exposure to different question types

[e.g. Multiple Choice and True or False]

boosts confidence when facing similar questions in actual tests at school.

Problem areas are pin-pointed and ironed-out before the actual test...

Say goodbye to confusion across different topics, silly mistakes and "surprises" in the actual tests.

Say hello to consistent SUPER-CHARGED results and report cards that are the envy of everyone else!

---
REASON #4.
Wait! There's more...
Our Term 4 Exams make it super-easy for your child to revise his or her work in one exam which covers the entire year's work!
Complete memos are provided, with steps.

---
REASON #5.
There is absolutey no excuse for a child not to know his or her timestables.
Kids using our x2 - x12 and ÷2 - ÷9 Worksheets memorise their times and division tables, FAST!
This seems obvious - it's unfortunately not the case with many kids!
Without this basic x and ÷ knowledge, ALL work covered from Gr 1 - 7 will be unnecessarily challenging.
WANT YOUR CHILD TO EXCEL TOO?
Of course you do...
GET ALL OF THIS IN AN EASY-TO-ORDER BUNDLE DEAL
ONLY R300 + FREE SHIPPING
---
Available in English and Afrikaans
---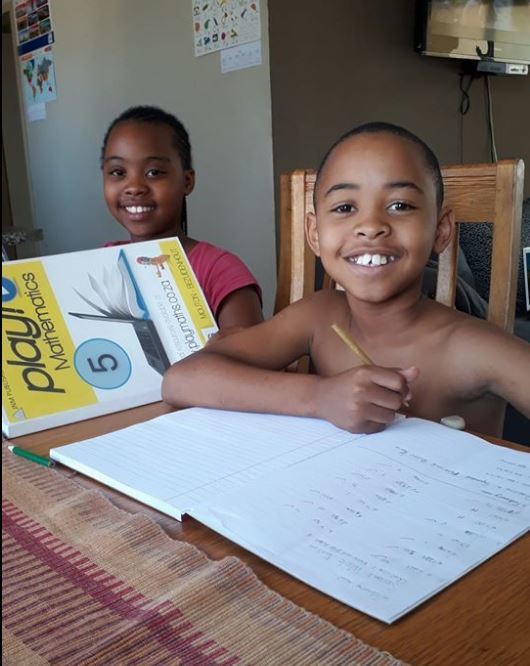 "Maths with no tears! We are over the moon." ~Happy Mom