HACK #1.
Daily practice is key!
Kids using our workbooks get meaningful practice, every single day.
Here's why...
Our books are not like other Maths books. There's no fluff or filler - just tried and tested content that works, fast to improve a child's Maths results.

The Basic Structure of our Books:
1. Explanation
2. Example with steps
3. Applicable* exercises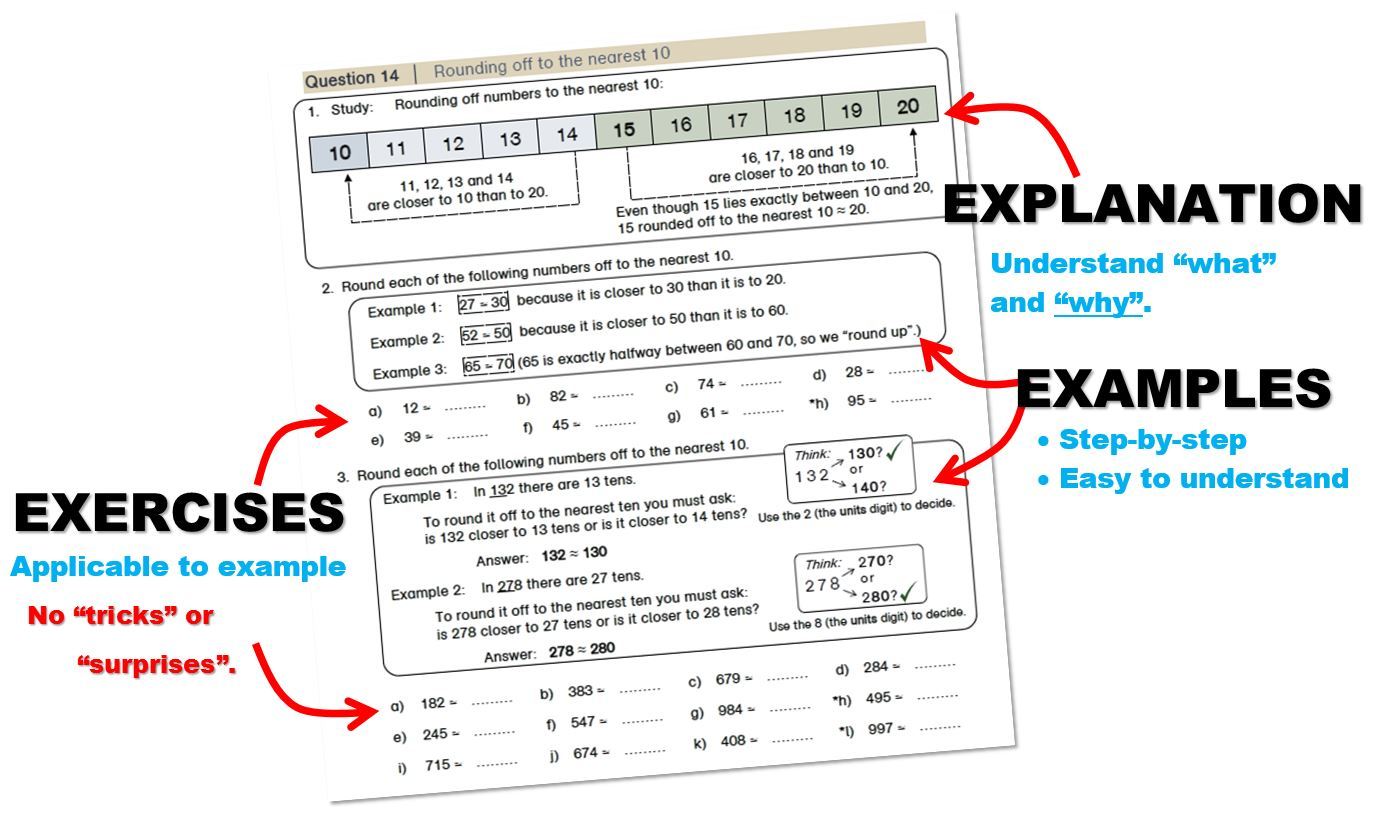 *No tricks or surprises - learners get meaningful practice which builds confidence and enables them to commit the information to memory.
---
HACK #2.
No more wasting time trying to figure out the correct answer.
Complete Answer Books make marking and correcting mistakes easy and fun...

---
HACK #3.
Kids gain unbeatable test-writing SKILLS using our printable Practice Assessments [Term 1 - 4].
Exposure to different question types i.e. Multiple Choice vs. True or False? BOOST results...

Problem areas are pin-pointed and ironed-out before the actual test... leading to confidence and accuracy!

---
HACK #4.
The most unfair advantage of them all...
Kids practice writing end-of-year Exams in Term 4 that cover the entire year's work in one exam!
Say goodbye to confusion across different topics, silly mistakes and "surprises" in the actual exam.

Say hello to consistent SUPER-CHARGED results and report cards that are the envy of everyone else!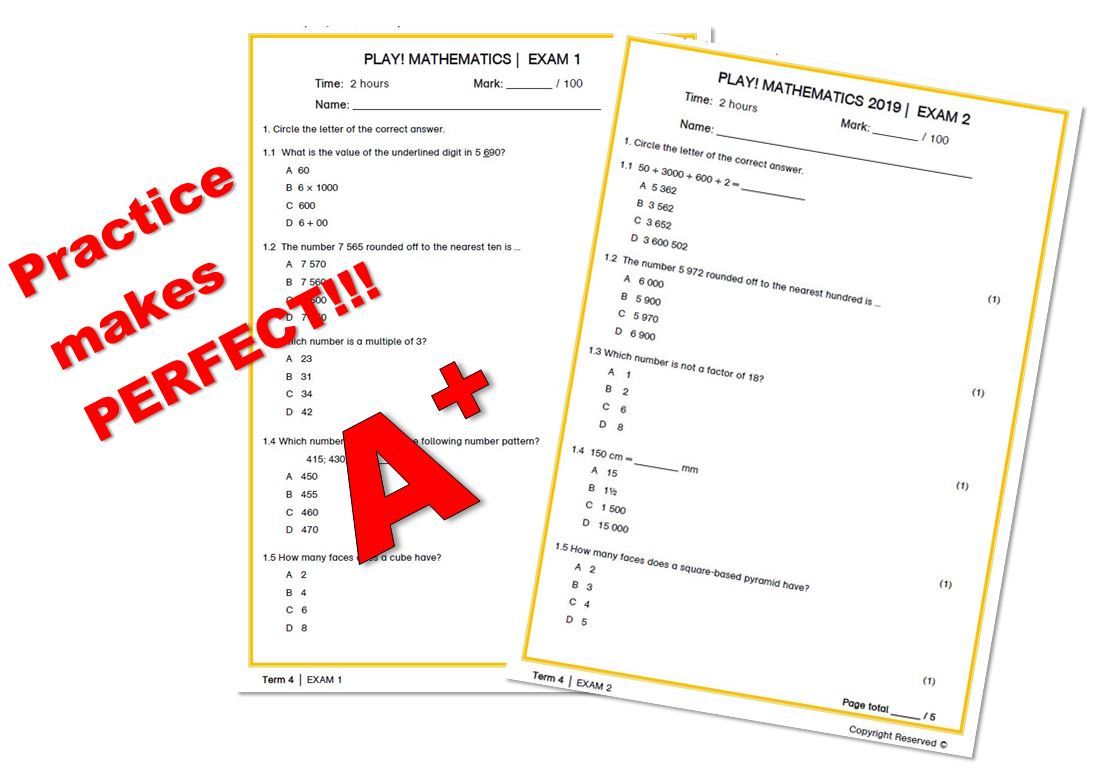 ---
HACK #5.
Seems simple!? It's not...
Kids using our

multiplication

practice memorise their timestables FAST!
There are simply NO EXCUSES - Kids must KNOW their timestables by heart.
We make it easy-peasy with 12 expertly designed sheets..

---
---
WANT YOUR CHILD TO GET THESE #5 HACKS!
Of course you do...
GET ALL OF THIS FOR ONLY R260 + FREE SHIPPING
Available in English and Afrikaans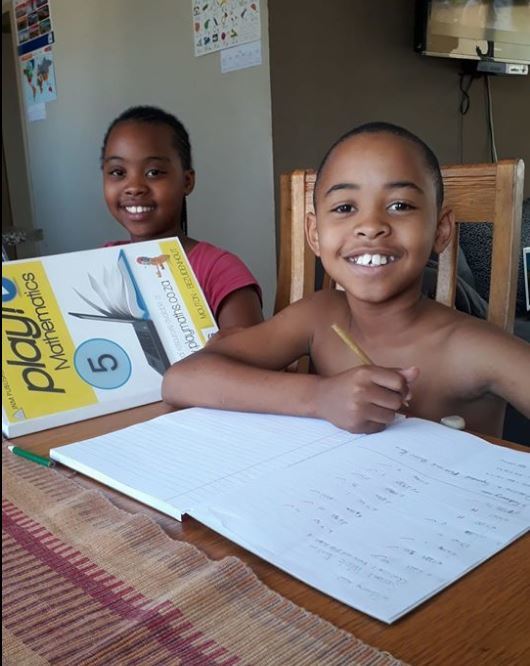 "Maths with no tears! We are over the moon." ~Happy Mom and her beautiful Kids